Good Morning, Class!

Notes:
We will discuss today's Language Arts lessons on ZOOM at NOON (link and password are in Calendar and Classroom).

See

Principal Perry 

and

Counselor McCann's messages on the Addams webpage. There is also a new school student check-in to do under Student Quicklinks.
Email me with any questions. My office hours for responding to emails are noon-3:00 Mondays-Fridays.
Having Chromebook, charger, or Internet issues? There is a Home Tech Support button on the right side of the JAMS webpage where you can fill out a form and someone will get back to you.
MUST DO'S:
1. If you haven't already, go to Classroom and complete the Google Calendar for Time Management assignment.
2. Academic Vocab:
Learning Target: Students will be able to acquire and use academic words and phrases.
On Classroom, open Academic Vocab L9 (Reference and Student slides)
Do the following three words today:
Be prepared to share your sentences for these three words on today's ZOOM at NOON
3. PAST DUE Reading Assignments (see checklist on Classroom for order): If the assignment is already graded in PowerSchool, you will need to click "GRADE" (here on the blog –>) and complete the Form in order for me to go back and grade it.
4. EWP: Heroes Argumentative Essay (see same checklist as above)
Reading Log (5+ days a week)
* The schedule changed, so this is NOT moving to Per. 3. *
** EVERYONE in Per. 1-2 will do Reading Log. **
No book? No problem! Go to Epic! or the Digital Collection and borrow an e-book. (Look for the page numbers at the bottom of the reading screen.)
Read 30+ pages in book of your choice and log on Biblionasium:
Title/author
p. ____ to p. ____ (actual page started on to page ended on)
3 Big Things that Happened (Answers the questions: Who? What? When/Where? How? Why?)

1 Thinking Strategy: prior knowledge, question, prediction, inference, connection, or word you figured out using syntax/etymology/context clues
MAY DO (ONLY when finished with MUST DO assignments)
Superhero Infographic
Learning Target: Students will be able to conduct short research projects to answer a question, drawing on several sources and refocusing the inquiry when appropriate.
On Classroom, open Superhero Infographic Project assignment
Do Part III. Piktochart Review and IV. Make Infographic.

This should take you some time to make a detailed, thoughtful infographic about your chosen superhero.
Be sure you have done enough research to wow us with new information about your hero.
Use words to explain visuals, check spelling, and include video if/where applicable (see Quicksilver example).
See other options for May Do's on checklist.
Remember: You can email me with any questions about these lessons.  I will respond during my office hours on Mondays-Fridays
from noon-3:00
.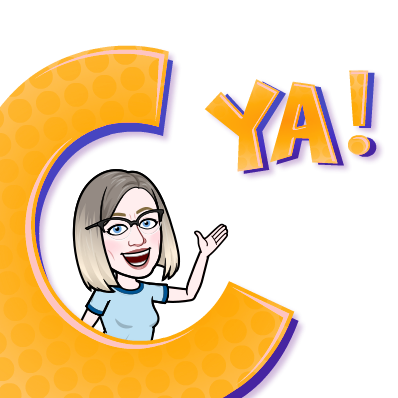 on today's ZOOM at NOON!